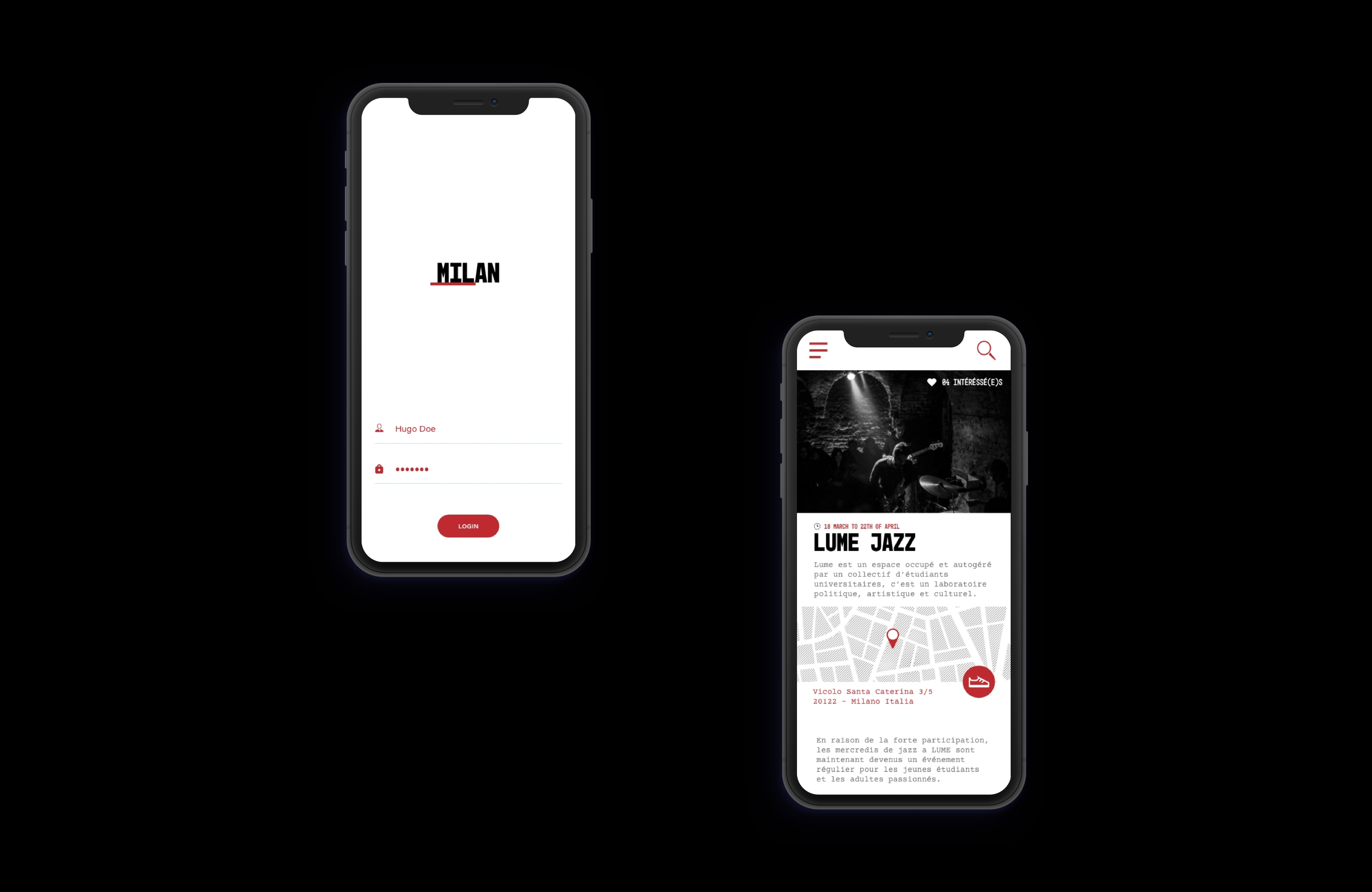 Each year, the Milan design week takes over the city. The actual website of the design week doesn't inform us totally on what is happening in the city. For the "Creative City" competition by adobe we decided to develop an application for the design week.

We used two colors : black and red. The red represents the colour of the design week.
In addition, Milan being a predominantly gray city, the photos of the application are exclusively in black and white, recalling the trend of the city.